In 2014, Matera, one of the two main towns of Basilicata was chosen as European cultural capital for 2019 putting it into the limelight. Regardless this ephemeral period of fame and fortune, the town itself is really an impressive place. The historical center is spectacular and despite local inhabitants wrongly boast of being the third oldest city of the world, it is quite unique and worthy to be visited. Matera is not the only gem of South-East Italy: the Trulli of Alberobello and the baroque city of Lecce along with Matera make up an incredible trio of tourist sites and it doesn't stop there. The two neighbouring regions of Puglia and Basilicata have plenty of places worthy to be visited... it is up to you to come and discover them
IMPORTANT:
For those who intend to visit Puglia and Basilicata we propose a quality service. Needless to say, our excursions are addressed to groups or families and not to individual customers and bear in mind that here we are talking about a flexible and customizable tour, not a pre-packaged tour.
Between Puglia and Basilicata, 94 destinations have been selected, grouped in 16 historically and geographically homogeneous itineraries. The drop-down menu below, allows to reach all of them with historical and cultural information and photo gallery. The destinations are sorted alphabetically, nonetheless they are reachable through the Proposed Itineraries section. In the itineraries pages along with the descriptions, you will find the links of the destinations, a map to locate the locations and the tour proposals as well as the booking and payment links and finally there is a drop-up menu and from there you can easily move through the site
extremely important
The tours have to be defined by e-mail or other available means (check the How to contact us section or clicking the buttons on both sides), as they have to be adjusted according to your needs and requests, even though some of them are possible after the beginning of the tour.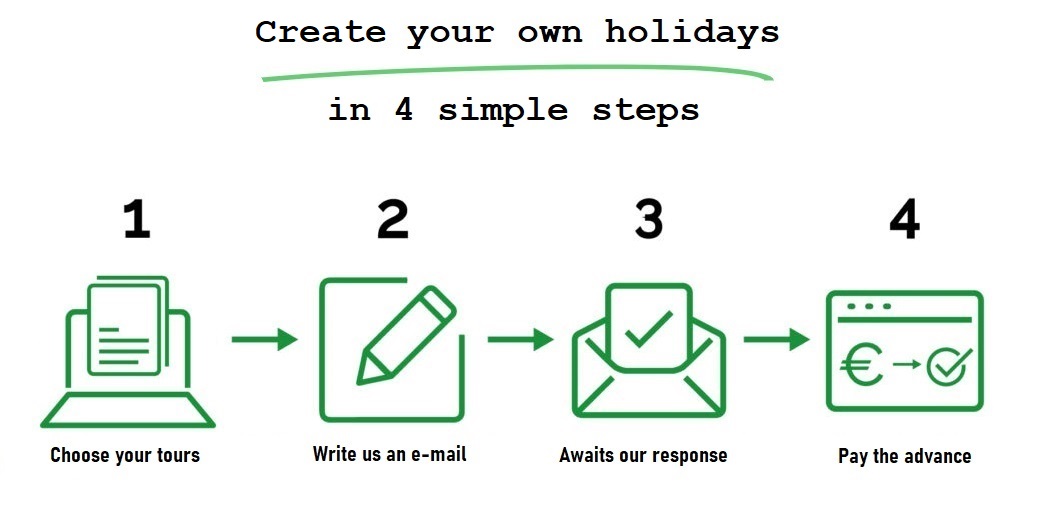 The Sassi (Matera historic center) half day tour is included and free for those who buy at least two days of tours in all
For more information, please send an e-mail to: